Other Therapies
Acupuncture
Heidi Sharp

I qualified in 2001 from the College of Integrated Chinese medicine in Reading with a Lic Ac (licentiate of Acupuncture).I am a member of the British Acupuncture council the largest regulatory body for the practioners of traditional Acupuncture. The BAcC maintains high standards of education,ethics and is bound by a strict professional codes, conducts and safe practice.
I run a clinic in Bridport on a Tuesdays and Fridays using a combined style of 5 element and Traditional Chinese Medicine(TCM) This approach helps to support patients on a physical and emotional level.
For more information on the effectiveness of Acupuncture and which conditions may benefit form treatment please visit the BAcC website www.acupuncture.org.uk.
Initial Consultation:
£45.00
Follow Up:
£35.00
Concessions available on request
Counselling
Confidential Counselling at Bridport Therapy
Mindi Kane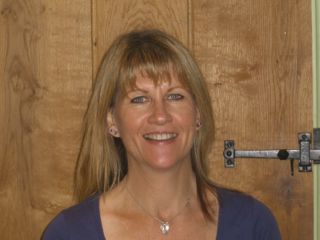 I have been working as a counsellor since 1998 with both adults and young people and also with families. I am passionate about my work. I would describe myself as a person centred, empathic and creative counsellor who can think outside the box. I believe in offering my clients a safe, relaxing and confidential place to talk where you will not be judged.
I like to work in blocks of 6 sessions as I believe it is helpful to have a goal and to work towards something being better or different at the end of the six sessions. We can then either stop there or reassess your needs. Not many people have the luxury of time and finances to continue counselling for months. Having said that it is important to me that you feel able to set your own pace and use your counselling time in the most beneficial way for you.
I hope that together we can explore any area of your life where you are having difficulty and that by the time we have finished counselling that you will feel you have a "tool bag" of coping strategies to empower you. We cannot change the past but we can work on creating the life we would like to have.
My work with adults has included : work related stress, general stress, illness, low self esteem, depression, bullying, family problems, heath issues, relationship breakdown, bereavement, rape, brief solution focused counselling and much more. I am very happy to listen for as long as you need to tell your story and work with you on any issues, alongside that I believe in having a goal and looking ahead to the future life you would like to create.
My work with young people has covered many areas including: lack of self esteem, bullying, family issues, sexual, physical and emotional abuse, school issues, adoption breakdown, self harm, anorexia, bereavement and many more issues. Again I feel it is important that young people have control over the time they spend with me and are encouraged to tell their own story and to look at what they feel they need to be happy in the future.
I am happy to have a chat before we start our sessions, it is vital that you feel comfortable with me.
Please feel free to call me on 07980515337 during working hours or early evenings, if I cannot take your call I will get back to you as soon as possible. I have a website which explains how I work and tells you something about me:
Fees to be discussed at the first session. Normally £40 per session. Concessions for anyone out of work or on a low income.
Kate Hyde

I have worked with people of all ages throughout my adult life, running playschemes, working in a homeless women's hostel in London, teaching, fostering, working with young people in care and as a counsellor. The thread that has tied these roles together has been my desire to empower the people that I have worked with to live the best life they can.
Having someone with time to listen in an empathic, non-judgemental way is important when life becomes challenging. There are many different reasons for seeing a counsellor and I appreciate that it can feel daunting taking the first step. However, talking can usually help to gain clarification and resolution to help you move forward with your life in a positive way. I am an integrative counsellor who works in a person centred way, allowing you to explore the difficulties that you are experiencing and celebrate your achievements'.
I have a diploma in therapeutic counselling and additional training in working with children and young people. Having worked in a variety of settings including a local secondary school, the Joseph Weld hospice, local children's centres and the children's society, I have experience of working with a wide range of issues including anxiety, depression, bereavement, gender and sexuality issues, low self-esteem and relationship breakdowns amongst others.
Fees:
£40 for a 50 minute session. A concessionary rate is available in special cases
I work in Bridport on Monday and Tuesday and can be contacted on 07897005710. If I am unable to answer please leave a message and I will get back to you.
Dr Sue Beckers - "The Good Mood and Food Clinic"

After enjoying my work as a GP for 30 years, I am now keen to concentrate on those areas where I have seen the greatest need namely; food; our relationship with food; weight and the risk of diabetes; mental wellbeing and stress. Often these combine so I have trained in Nutritional Medicine, in Human Givens Counselling and in Mind Body Eating.
In addition, I use an indirect calorimeter to measure Basal Metabolic Rate and the ability to burn body fat with a 5 minute breathing test. People with a normal healthy Basal Metabolic Rate and an ability to burn their own body fat are more able to prevent the onset of diabetes and achieve a slim healthy body weight. There are exciting changes in the field of nutrition which are already dramatically changing our approach to food and showing us how we can once more enjoy real, tasty and unadulterated fresh foods to feel well, energetic and satisfied. Information about your own body can give you the chance to make changes which are relevant for your own health.
Where anxiety, stress, depression and past traumas are holding people back, I find the Human Givens approach is effective and empowering in a relatively small number of sessions. The rewind technique is especially helpful where past trauma or traumas are affecting our ability to move forward with life. Please see the Human Givens Website for more information on this life changing approach to mental wellness.
https://www.hgi.org.uk/therapist-register/how-human-givens-therapist-can-help
The fee for a 50 minute session is £45. Sessions are 9-12pm Thursday mornings.
Sessions are 9-12pm Thursday mornings and can be booked at reception on 01308 459996. Please email balanceofbodyfood@gmail.com for more information.
Chiropody / Podiatry
Giles Heaman BSc.(Hons)Podiatry, MChS, HPC Reg
Chiropody / Podiatry is a field of healthcare devoted to the study and treatment of disorders of the foot, ankle, and sometimes further up the lower limb
The feet take an enormous amount of stress and strain on a daily basis but are often badly neglected. An average adult takes 4000-6000 steps a day and our feet carry us the equivalent of five times round the Earth in an average lifetime.
Many problems that occur with the feet can be avoided by following the advice of a registered Chiropodist / Podiatrist and partaking in a routine, daily footcare regime. It is particularly important for Diabetics to take good care of their feet as they are at increased risk of foot disorders. Diabetics should have a check up with a Registered Chiropodist / Podiatrist at least once per year.
Some problems that people encounter with their feet are inherited, some are down to the wear and tear of ageing, some are due to medical conditions, and some are caused by ill-fitting footware. A few of the common problems are: Corns, callus, ingrowing toenails, athletes foot, chilblains, verrucae, bunions / toe deformities, excessively dry / sweaty feet. Many of these conditions cause ongoing discomfort that may be alleviated with simple treatment and / or advice
For a great many people basic hygiene and nail cutting is all they need to keep their feet healthy but when normal feet turn into problem feet it's best to seek the professional help of a Registered Chiropodist /Podiatrist
| | |
| --- | --- |
| Initial Consultation: | £25 |
| Follow Up: | £25 |
There may be a charge for requests for letters and completion of forms. In compliance with the regulations of the general osteopathic council we have a comprehensive complaint procedure available on request.
Whilst we endeavour to always treat efficiently, some conditions do require more than just one visit. In an attempt to maintain a flexible approach to management, it is requested that patients contact the clinic about two/three days after treatment for a progress report in order for an individual treatment plan to be formulated for each person.
If there are any questions regarding the above or you would like to just chat about the relevance of osteopathy please feel free to ring us during the phone-in time between 9am - 10am on 01308 459 996 or 01308 427 033